Hey everyone!
Sorry for not posting in a while! I have been very busy with orientation, and jet lag has really affected me! The castle and it's grounds are absolutely beautiful. The weather has been really good as it has been sunny for 4 days straight, but drizzled a bit today. I have survived orientation week and 5 days in England!
Saying bye to my parents was really hard. I've been skyping and emailing them to let them know what I'm up to. I've been doing the same with my friends too. I really like Skype because you are able to see the person you are talking to face to face so it doesn't seem like you're far away from them! After arriving at Heathrow Airport, it was a 2 hour drive to East Sussex. I have to say that it is gorgeous in the country side! My sister and I are roommates and I really like it. It makes it feel like I'm back at home. Throughout the week we've been having meetings, which I have to say are really boring!
Today we went to visit Pevensey castle, Eastbourne and Brighton! We woke up early to take coach buses to our destination. While we were in Eastbourne and Brighton, we had spent all of our time trying to get a phone! We finally did, but had to run back to our coach buses before they left us! Brighton and Eastbourne seemed very similar with the beaches and cute shops. Brighton was extremely busy. There were tons of motorcyclists throughout the town, it seems like there was a motor cycle convention!
I just came back from opening ceremonies which is where everyone got to dress up and meet the professors. It was nice to get all done up! I wore a one shouldered Terracotta dress from Asos and shoes from Payless. They were only 20 dollars! What a deal!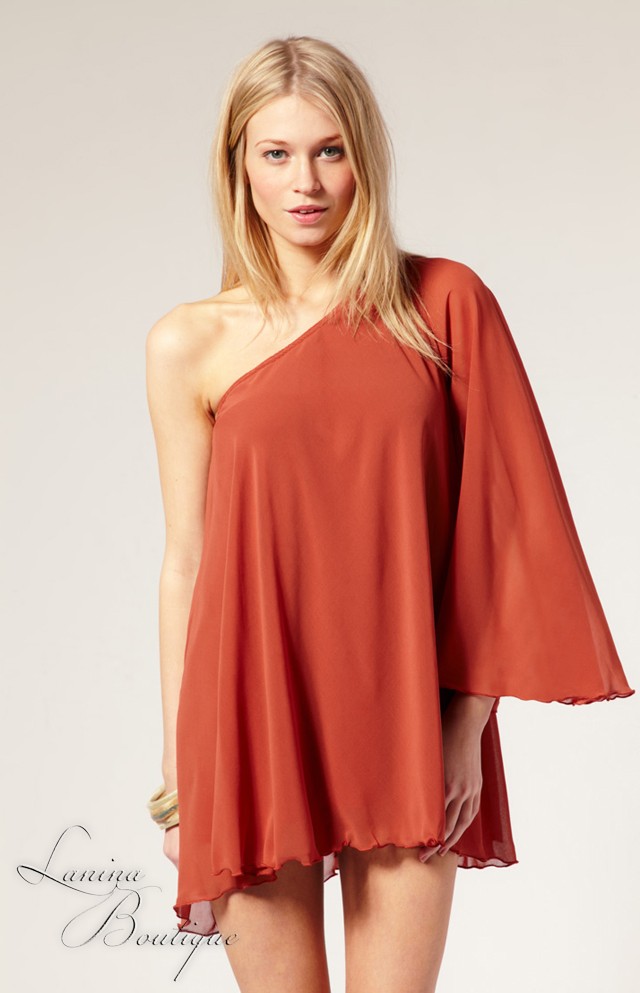 Class starts tomorrow and I have to say that I am pretty nervous. If I don't like any of my classes, then I can switch into another class within the next 2 weeks!
Well wish me luck!
Larissa Xx